You already connected the Facebook lead ads form. But when you set up the Way, you don't get the data like in the picture below. Maybe, you forgot to send the test data from the lead ads testing tool.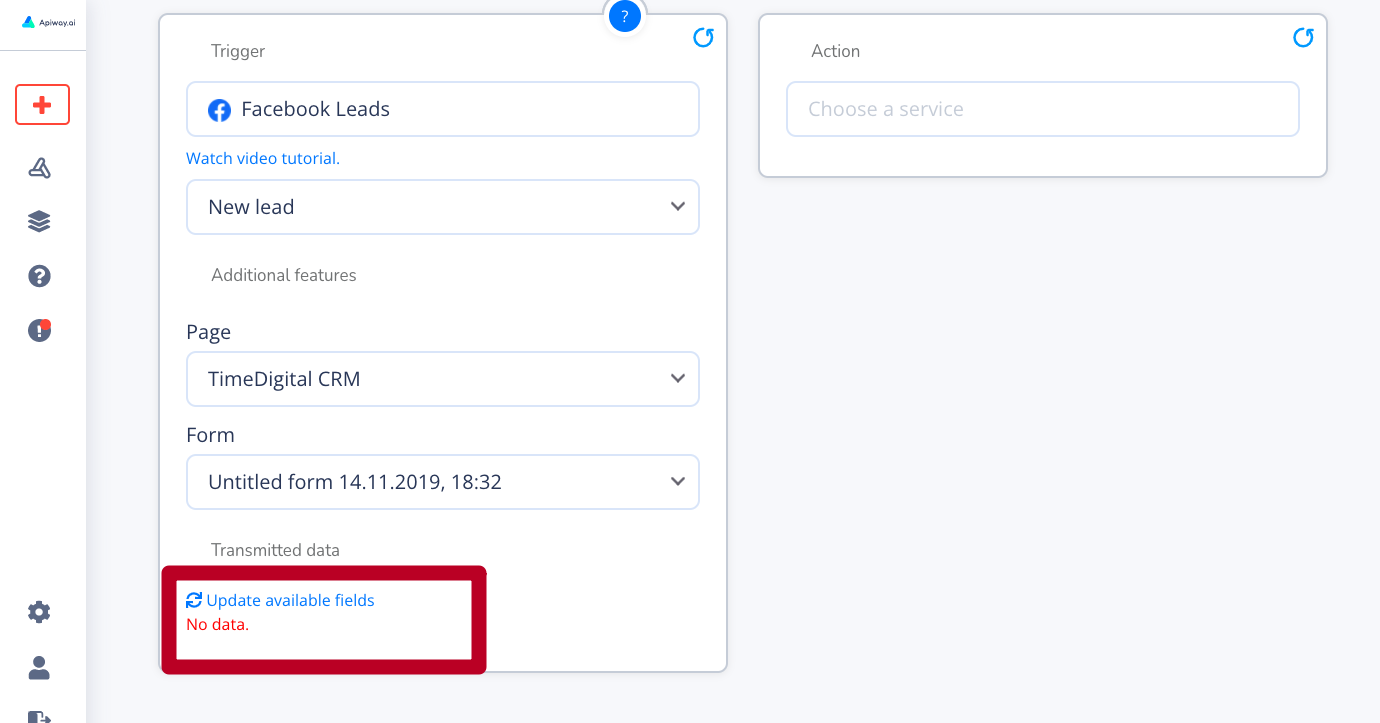 The problem appears because the lead ads form's empty.
You need to go to the lead ads testing tool, select the page and form you want and click 'Create lead'.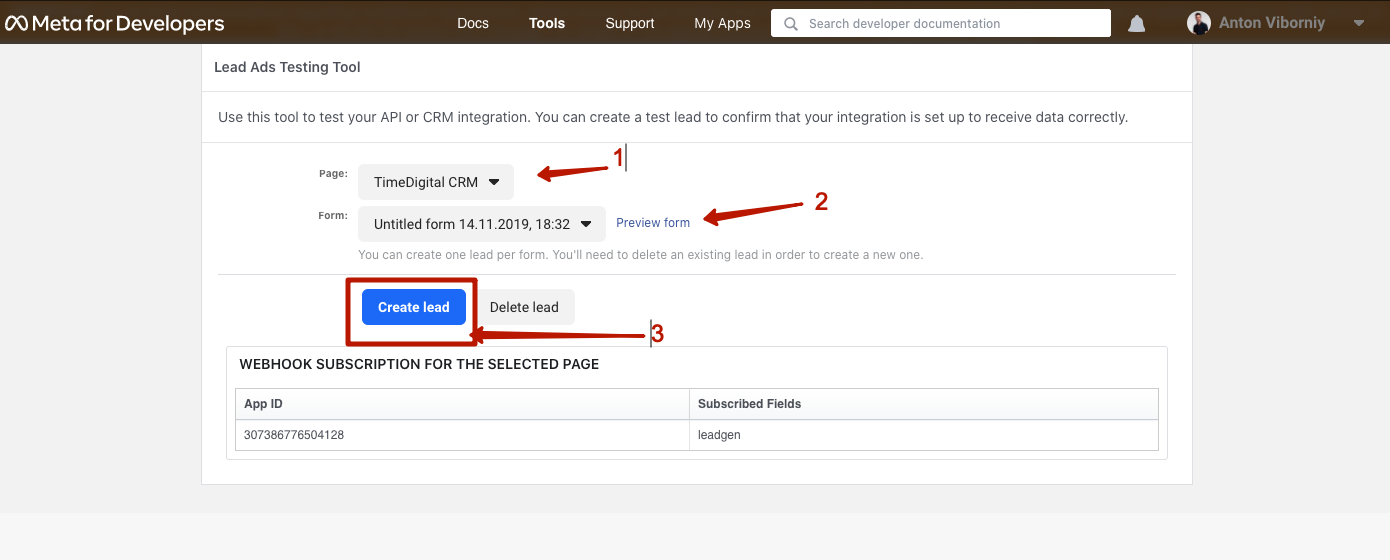 Then go to the Way settings and click 'Update data'. The test data from the fields will go to Apiway.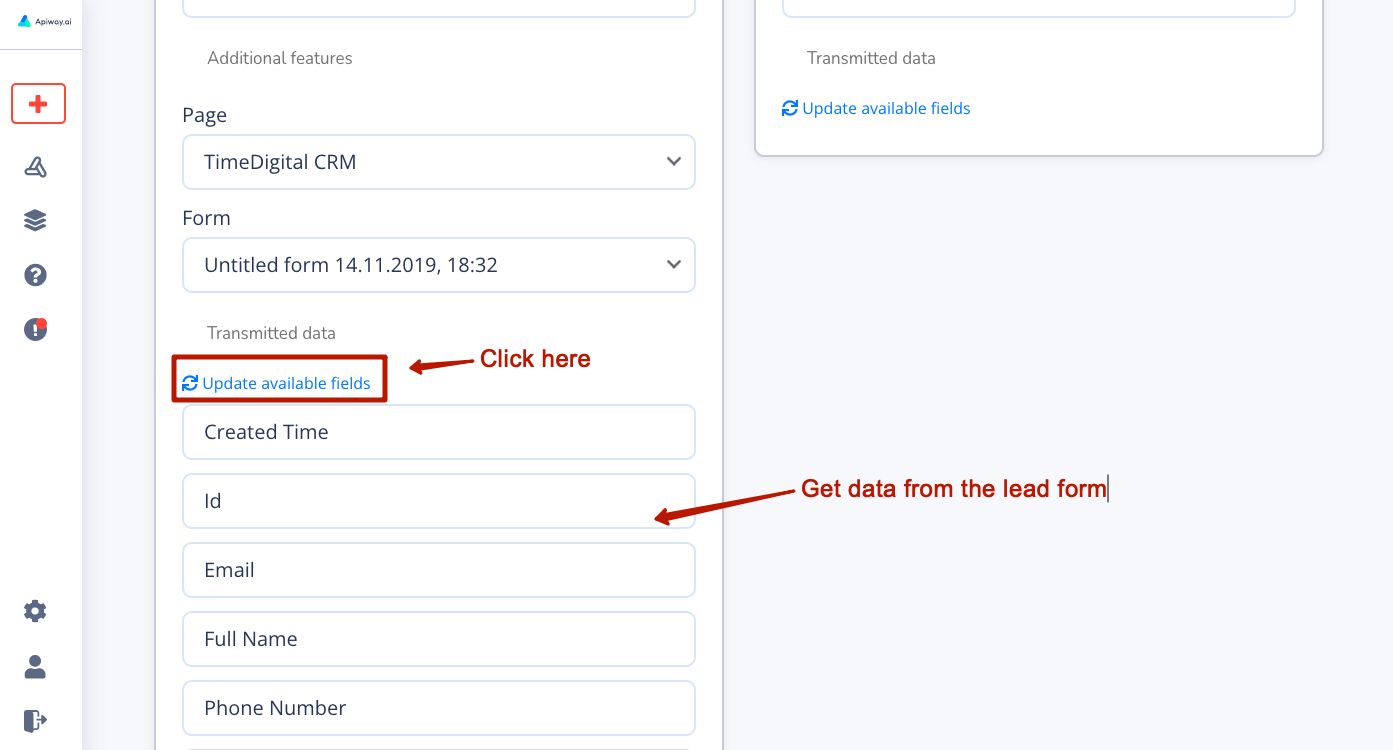 If you want to retest sending the data, you should click 'Delete lead'.
If you don't delete the lead data, the 'Create lead' button won't work next time.